Matilda Dodge Wilson & Meadowbrook Hall...The Rest of the Story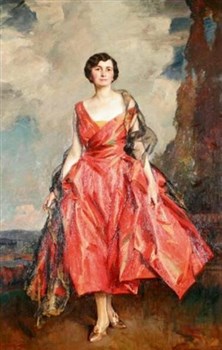 Matilda Dodge Wilson, one of the richest and most accomplished women in the world in the early 20th Century, is known more today for marrying her boss, one of the founders of the Dodge Motor Car Company, and building Meadowbrook Hall, now a National Historic Landmark that she donated, along with her 1,400 acre estate, to found Michigan's Oakland University.
But she was so much more than that. An immigrant who rose to incredible heights, Dodge-Wilson was a legendary philanthropist, a women's rights activist, named one of the most prominent woman in U.S. banking and the first woman to be named Lieutenant Governor of a state. Her story and incredible legacy are finally being told, thanks to the work of my guest, Madelyn Rzadkowolski, Director of Curatorial Services at Michigan's stunning Meadowbrook Hall.